Brown Blonde Highlights: Everyone wants to have a changed look every few months to stand out and when you have brown hair then blonde higlights go amazing with that lets read down below for more information
When it comes to how blonde you want your strands to be, there are a few things to consider. How much time do you want to devote maintaining the highlights, for example? Which colour will suit you? An experienced colorist will analyze your hair, skin tone, eye color to determine the best color options, techniques and shades for you. It's also a good idea to prepare for your appointment with the colorist. This is where we come in. In this article, we want to introduce you to pretty and stylish ideas for brown hair with blonde highlights. We also tell you how best to take care of your blonde hair. We also have a little surprise for you. Hello hair treatment.
Brown Blonde Highlights Hair 2023
Rose Blonde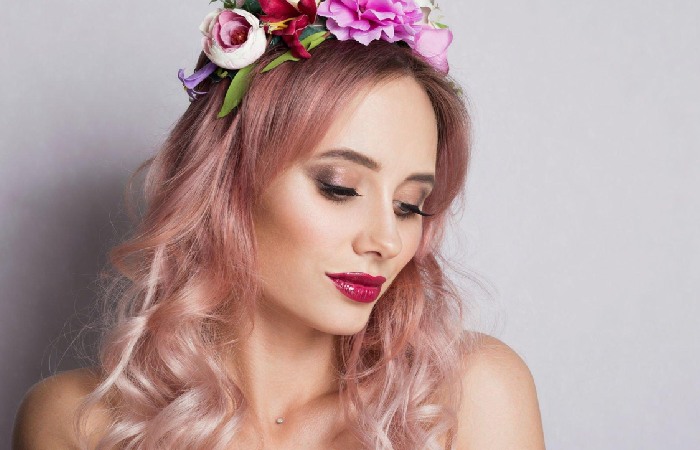 Rose blonde hair, also known as rose gold, is a romantic, soft, and versatile color that combines pink and blonde shades, varying in intensity depending on personal preference and colorist technique.
Baby Platinum Blonde

Baby platinum blonde is a striking, ethereal color with silver or ash tones. It requires high lightening and requires careful consideration of hair health and maintenance. Consult a professional colorist to assess hair condition, determine if this color suits your hair type, and provide advice on aftercare and maintenance.
Dirty Blonde Hair Colour
Dirty blonde hair color is a natural-looking shade between blonde and light brown, often combining blonde and brown tones with subtle highlights and lowlights. It's versatile, complementing various skin tones and styles. It mimics natural hair shades due to sun exposure and environmental factors.
Golden Blonde Hair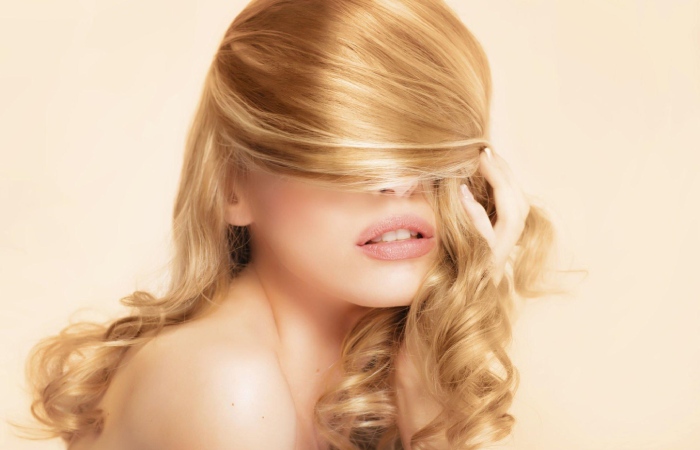 Golden blonde balayage is a hair coloring technique that uses sweeping, warm tones to create a natural, sun-kissed effect. It resembles sun-kissed highlights. Consult a professional colorist for a natural look and advice on aftercare and maintenance to maintain a luminous appearance.
Rooty Ash Blonde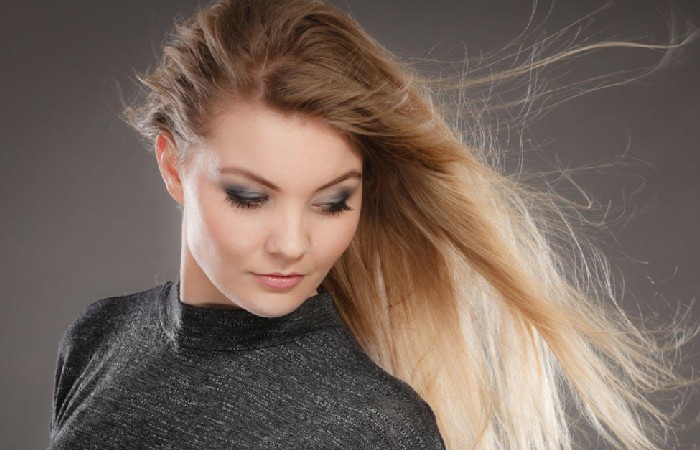 Rooty ash blonde is a trendy hair color that blends cool blonde tones with darker roots, creating a "grown-out" look. It's a modern twist on traditional blonde hair. Please consult a professional colorist for a tailored look and aftercare advice to maintain its fresh and stylish appearance.
Sandy Blonde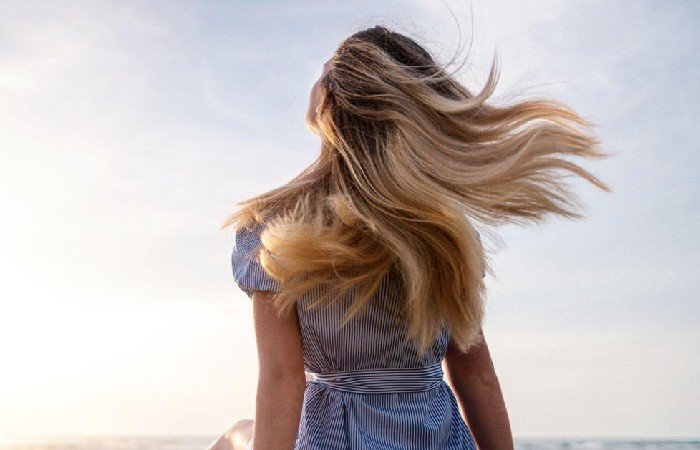 A professional colorist can help determine the ideal sandy blonde hair color based on your hair color, skin tone, and desired outcome. Sandy blonde is a natural-looking hair color between blonde and light brown, resembling golden hues on sandy beaches. It can range in intensity from subtle to bright.
 How To Make Brown Hair Lighter?
As I said – dark brown hair with blond strands is an eternal classic. That has been the case for decades. The sun-kissed brunette beauties you see on the street command all the attention without looking overdone. Have we convinced you yet? Not so almost! There are a few things to reflect before trying this 2020 hairstyle trend for yourself. Here we tell you all you essential to know about brown hair with blonde strands.
About Blonde Highlights On Brown Hair?
If you've colored your hair before, you know that it takes a lot of patience and precision, especially when it comes to brown hair with highlights. If you have dark brown hair, achieving the blonde color you want will be a little more complicated. With almost 100% certainty it will be necessary to bleach the hair. In that case, seeing a professional is a good idea. There are also some techniques, such as balayage, that require more skill and precision. Better trust the experts.
Which Strands For Brown Hair?
Of course, there isn't just one option for brown hair with blonde highlights. If you want a subtle change, you can consider the "almost there, internally lit blonde highlights." A more dramatic change could include bold strands that also frame the face.
Here are some gorgeous options:
Option 1:  Dark Brown Hair with Caramel streaks – Dark brown and caramel go together as well as dark chocolate filled with caramel. Delicious! This combination of warm, saturated colors will create an enviable dimension.
Option 2:  Dark Brown Hair with Ash Blonde Highlights – If you have a cool dark brown hair color, consider getting ash blondes highlights. The cool undertones will pair beautifully with your natural hair color.
Option 3:  Brown hair with platinum highlights – Who says blonde highlights on brown hair should be subtle? But on the contrary. The wide contrast duo is stunning when done with the balayage technique.
Option 4: Brown Hair with Creamy Blondes Highlights – If the platinum blonde is too bold for you but you like the idea of ​​contrasting strands, the creamy blonde highlights might be the perfect option. This beige-blonde color adds definition without being too harsh.
Option 5:  Dark Brown Hair with Strawberry Blonde Highlights – It's no secret that the combination of brown hair and strawberry blonde highlights is awesome. If your goal is still blondes highlights, you can get the best of both worlds with strawberry blondes highlights.